Purchase Tickets 
Upcoming Events
THE best lineup of Top Guitar Players Anywhere. Period.
Welcome to the Lord of the Strings website! 
2022 marks our 20th year of bringing you the best in acoustic music!
Looking forward to seeing you soon!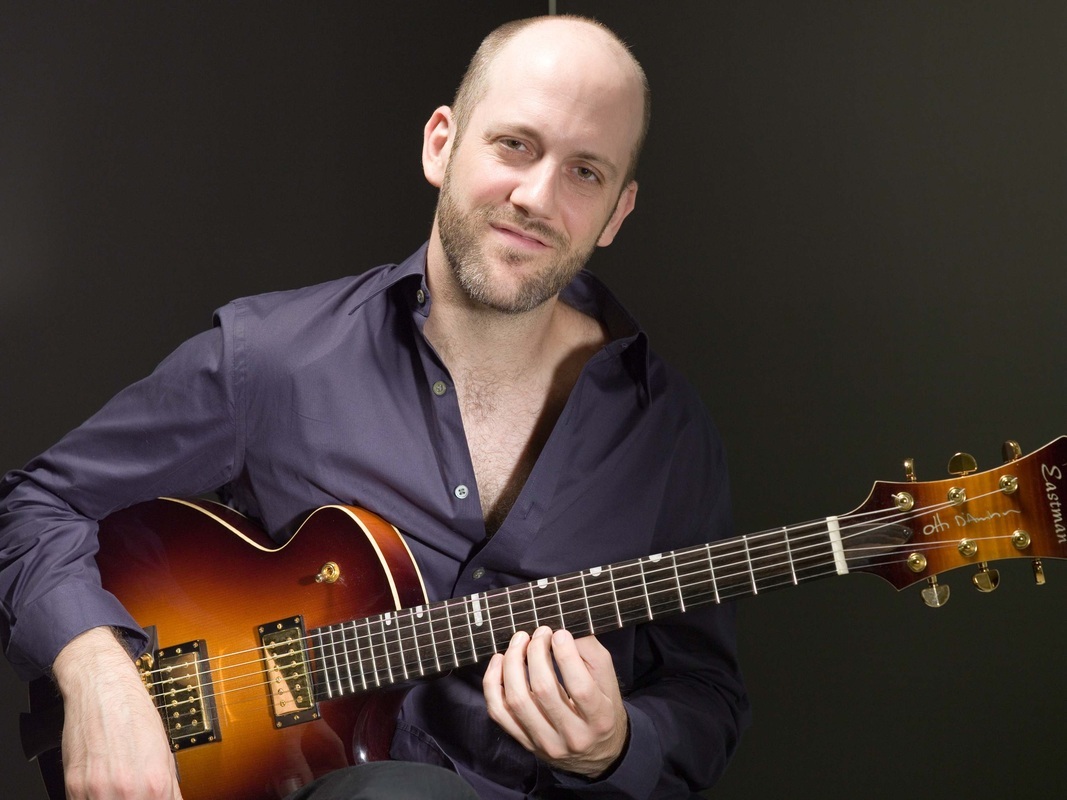 Adam played jazz guitar for many years in NYC, and got to play with some jazz greats along the way like Mike Longo (pianist for Dizzy Gillespie and my mentor), Alvin Queen (Drums for Oscar Peterson & Horace Silver), Dr. Lonnie Smith (B3 organ with George Benson), Buster Williams, Bob Cranshaw, Tal Farlow….the list goes on!
In 2006 he got way deep into fingerstyle guitar after hearing the one and only Tommy Emmanuel.
Since then – life has changed. He has toured worldwide (Bangkok, USA, Germany, Italy, Austria, Scotland, Bermuda, Singapore, Malaysia, Czech Republic), released several fingerstyle instruction DVDS (teaching Stevie Wonder, Jackson Five and Jazz Guitar), and amassed over 10 million YouTube views.
Mission Viejo Civic Center
Saturday - February 11th
​Doors: 6:30 pm
Show: 7:00 pm.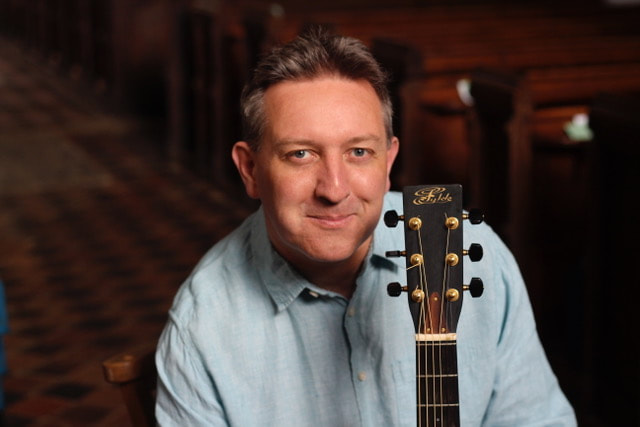 Acclaimed guitarist and composer Clive Carroll has created a
sound world all his own, with a signature blend of warmth and
humour that belies his dazzling technical skill. Clive's masterful
compositions feature influences mined from the delicate
cadences of Elizabethan lute classics, the imaginative
eccentricity of Frank Zappa, visionary classical composers such
as Bartok and Ligeti, and hints of jazz and Delta blues!
Clive made his musical debut at age two as a banjo-strumming
cowboy singing nursery rhymes, and went to to earn a 1st
Class Honours Degree in Composition and Guitar from the
famed Trinity College of Music in London. He has toured and
worked with guitar greats such as John Williams, Tommy
Emmanuel, Xuefei Yang, Ralph Towner, and John Renbourn—
as well as pop icon, Madonna! Acoustic Guitar Magazine calls
Clive, "Probably the best and most original young acoustic
guitarist/composer in Britain", and Total Guitar Magazine
includes him in their "Top 10 Best Acoustic Guitarists of AllTime". Clive's latest solo CD, "The Furthest Tree", has been
described as "…sensational instrumental music that knows no
boundaries", and, "…a classic recording in the field of guitar
music".
Mission Viejo Civic Center
Saturday - March 4th
​Doors: 6:30 pm
Show: 7:00 pm.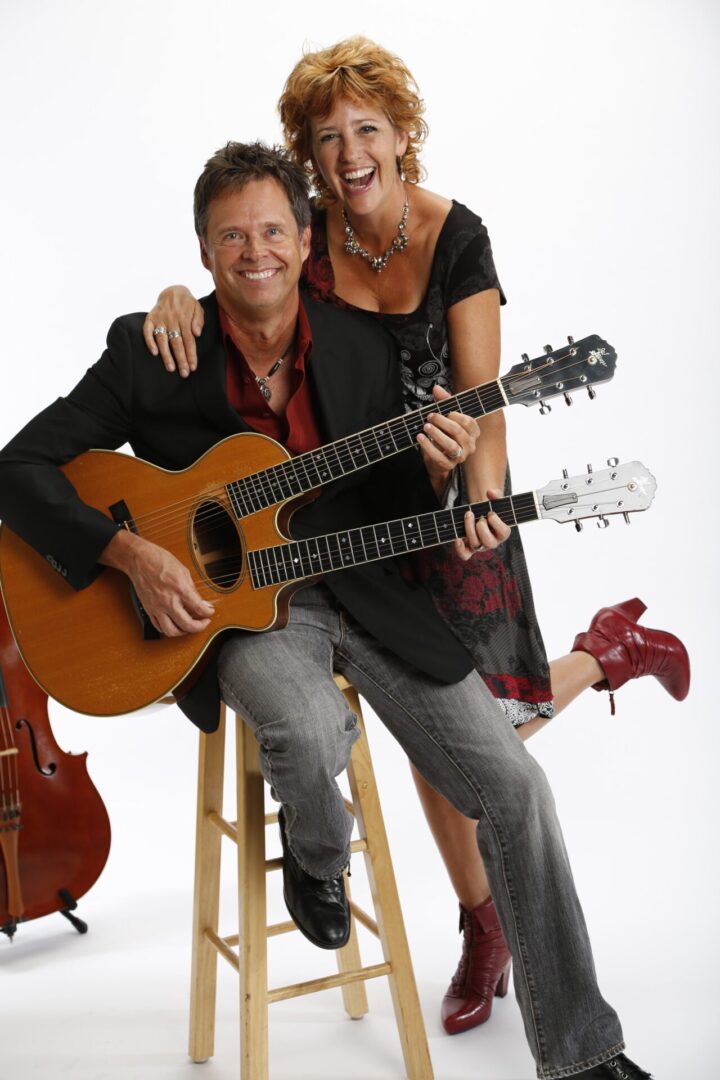 Acoustic Eidolon, featuring Joe Scott on double neck guitjo and Hannah Alkire on cello are from Colorado and have graced stages throughout the US, Europe, Australia and Canada.  With thirteen CDs and two DVDs to their credit, these masterful artists continue to captivate audiences throughout the world with their signature "new acoustic" sound and boundless possibilities in blending Celtic, Americana, World & Flamenco musical influences, something that Dirty Linen Magazine praises as "a sumptuous musical feast."   They are described by the Swallow Hill Music Association as "an evening of brilliant instrumentality," and Georgia's Good Life Magazine enthuses, "Acoustic Eidolon offers concert-goers a chance to absorb some of the most powerful and intriguing music on the scene today."
Their original sound is created by the mixing of their diverse musical backgrounds and their unusual instrumentation including the one-of-a-kind double neck guitjo, an instrument of Joe's own design praised by USA Today as a "beautiful harp-like sounding instrument … like nothing we've ever heard before."  The double-neck guitjo has 14 strings and Joe has developed his own style and technique, playing both necks simultaneously.  Classically-trained cellist Hannah Alkire studied with G. Magyar of the Hungarian String Quartet and is recognized internationally for her stunning tone and emotional, impeccable playing and for taking the cello places it's never been before.
What started as a musical journey between kindred spirits blossomed into their marriage in 2001. The result is a coupling of intricate and passionate music with genuine and engaging stories. They are each virtuoso players but their stories and connection to the audience add the backdrop of transparency from their lives, from the struggles to the triumphs.
Mission Viejo Civic Center
Saturday - March 18th
​Doors: 6:30 pm
Show: 7:00 pm.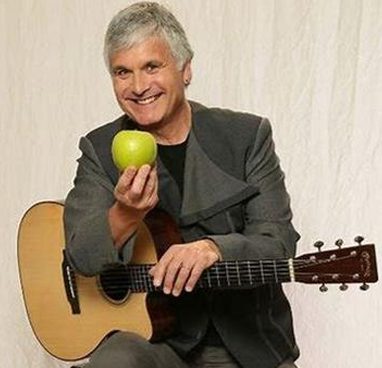 GRAMMY® winning guitarist Laurence Juber is a solo performer, recording artist, composer and arranger. His playing fuses folk, jazz, blues, pop and classical styles, creating a multi-faceted performance that belies the use of only one instrument.
A music graduate of London's Goldsmith's College, he was featured guitar soloist with the National Youth Jazz Orchestra before becoming established as a studio musician in the mid-1970's. First internationally recognized as lead guitarist in Beatle Paul McCartney's Wings, with whom he won a Grammy, Juber has since established himself as world-renowned guitar virtuoso and entertainer.
Known to his fans as LJ,  he has recorded more than two dozen albums spotlighting his unique touch and tone on acoustic guitar. His latest release is Select Blends,   a 'virtually' live album pulled from his over 250 livestream performances during Covid lockdown.
His LJ Plays The Beatles was voted one of Acoustic Guitar Magazine's all-time Top Ten albums. His solo arrangement of The Pink Panther Theme earned him a second Grammy, while his arrangement of Stand By Me was heard nationally in a Diamonds Are Forever commercial. Juber's DVD-Audio project Guitar Noir (AIX Records) won a CES Demmy award for best audio.
Juber has 4 guitar folios in print. The latest, The Evolution of Fingerstyle Guitar was published by Hal Leonard in January 2019. His 'photo memoir' Guitar With Wings was recently published by Dalton Watson Fine Books.
As a studio musician, he can be heard on recordings from artists as diverse as Harry Styles, Dan Hicks & The Hot Licks, Seal and the French chanteuse Sylvie Vartin, plus he is featured on the soundtracks to hundreds of TV shows such as Home Improvement and movies including the academy award-winning Dirty Dancing, Good Will Hunting and Pocahontas.
Juber co-composed the soundtrack of the award-winning video game Diablo III and scored the NBC Dateline documentary Children Of The Harvest. His music is also featured in the Ken Burns' documentary The Tenth Inning.
Mission Viejo Civic Center
Saturday - April 29th
​Doors: 6:30 pm
Show: 7:00 pm.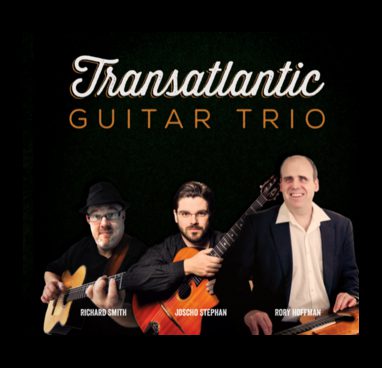 transatlantic guitar trio
The international "Transatlantic Guitar Trio" has recently become a unique, phonetic highlight. The fingerstyle guitar champion Richard Smith (UK), the gypsy jazz virtuoso Joscho Stephan (D) and the brilliant multi-instrumentalist Rory Hoffman (USA) have joined forces in 2019 and have already performed at numerous renowned concert series and at several well-known festivals in the USA. It is unique how they put together jazz ballads, gypsy swing standards, a pinch of pop music and groovy original compositions to create a new whole: the broad repertoire of the "Transatlantic Guitar Trio" and the newly arranged Songs by the great role models such as Django Reinhardt, Chet Atkins and Jerry Reed make the CD of the 3-star guitarists an incomparable experience.
Mission Viejo Civic Center
Saturday - May 6th
​Doors: 6:30 pm
Show: 7:00 pm.