Purchase Tickets 
Upcoming Events
THE best lineup of Top Guitar Players Anywhere. Period.
Welcome to the Lord of the Strings website! 
2023 marks our 21st year of bringing you the best in acoustic music!
Looking forward to seeing you soon!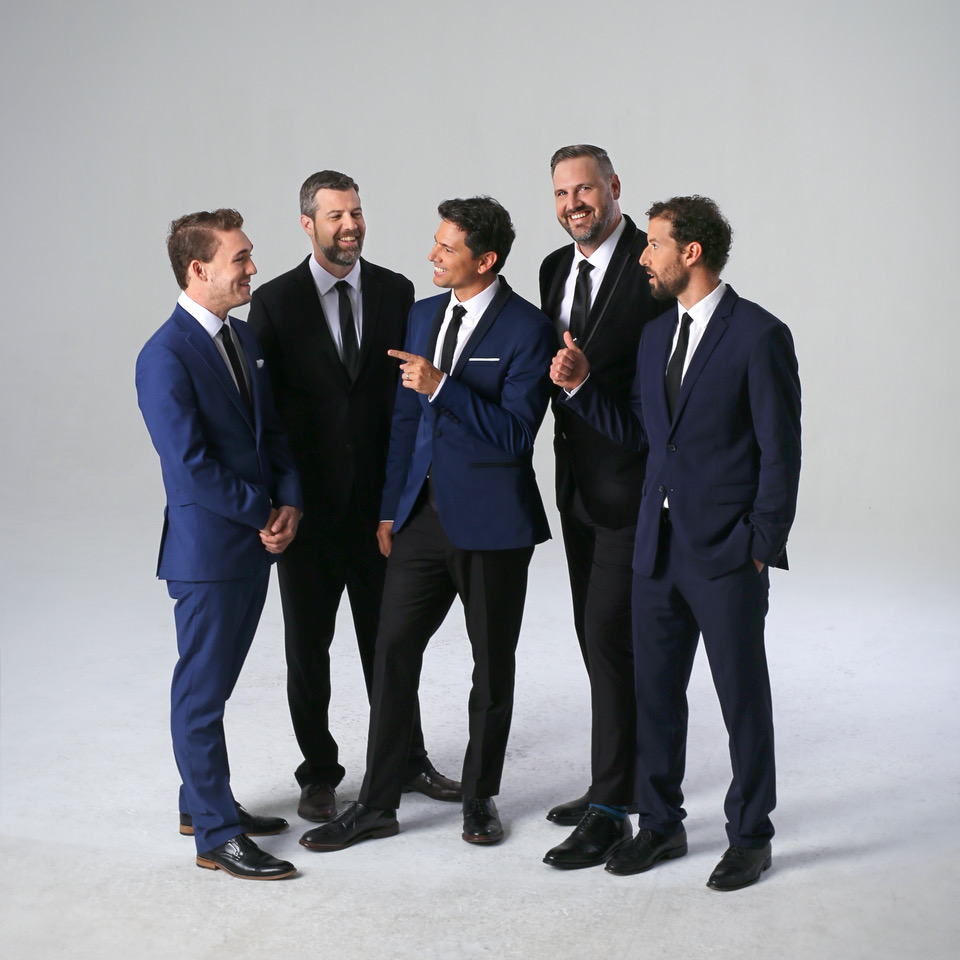 The Black Market Trust are an American Traditional Pop/Vocal Jazz group from Los Angeles who combine the sounds of the legendary American crooners and vocal groups with the fire and energy of Gypsy Jazz guitarist Django Reinhardt. Consisting of five world class musicians who have traveled the globe recording and performing on the world's biggest stages and with music's most renowned artists, The Black Market Trust capitalize on their experience and pedigree to deliver a high energy, crowd pleasing performance filled with some of the best songs ever written.
           The live show features material from The Great American Songbook infused with Django's romantic and virtuosic flavor.  Add some intricate vocal harmonies, a dash of Rat Pack-style comedy and it's clear to audiences why The Black Market Trust have quickly earned a reputation as one of the premier live acts performing in music today. Be transported as they meld two distinctly different vibes- one of a gypsy campfire, the other a slick metropolitan nightclub- into a cohesive, stylish sound.
Mission Viejo Civic Center
Saturday - June 17th
​Doors: 6:30 pm
Show: 7:00 pm.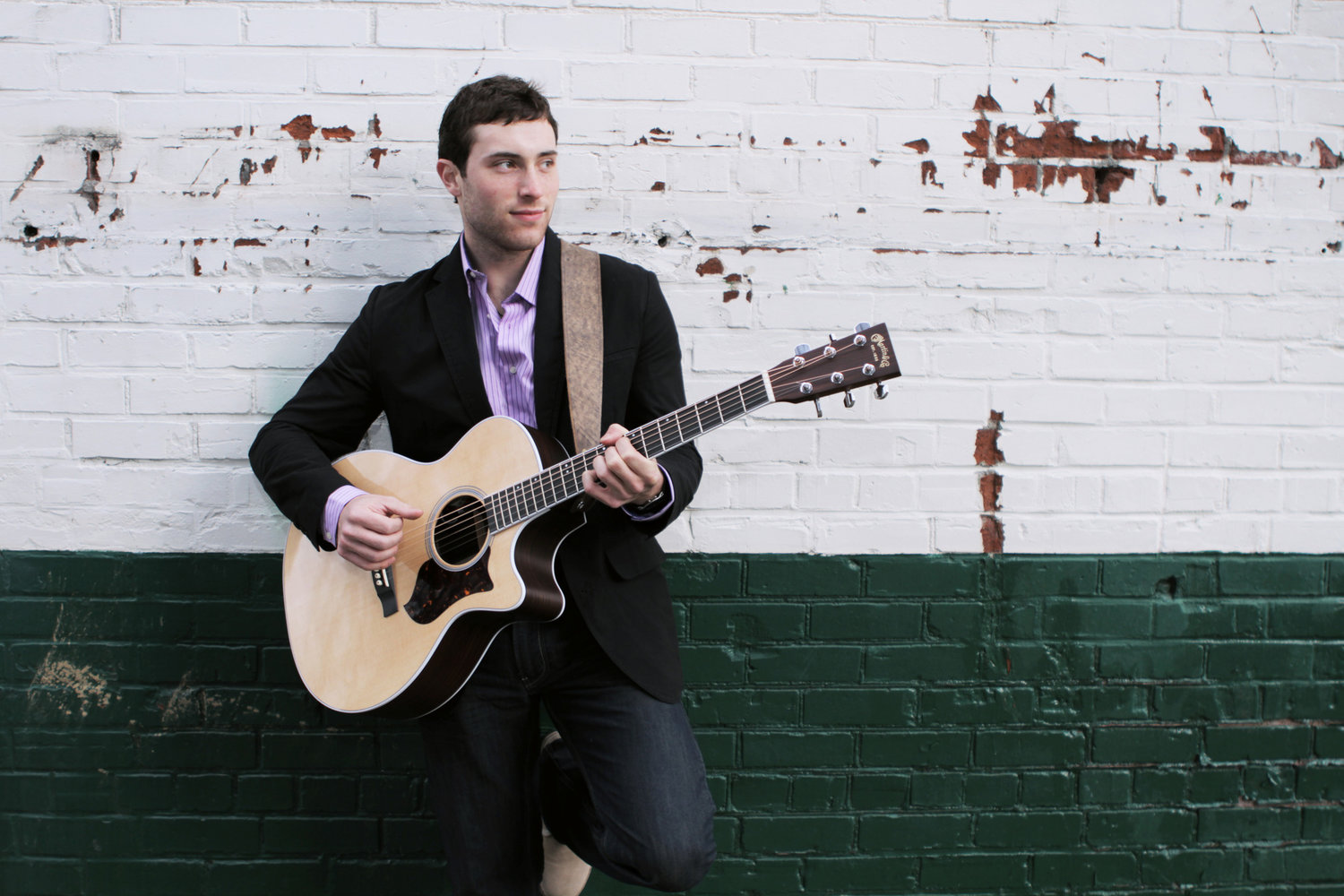 Brooks Robertson just doesn't need much more than two thumbs, eight fingers and six strings on a wooden box to carry his listeners away.
Hailed by prominent exponents of his instrument like Nokie Edwards, Thom Bresh, John Jorgenson and Mason Williams, the young fingerstyle guitarist embodies the creative vision of a postmodern world: It's the music that counts. Brooks utilizes his superb technical abilities to play bass, rhythm and melody simultaneously and surpass the borders of conventional genres. He merges hauntingly beautiful compositions, country rhythms and jazzy harmonies with funky licks into his very own art form – sometimes delivered with a punch, sometimes with a smile.
Brooks was born in Eugene, Oregon in 1989. Seeing Buster B. Jones perform at a festival near his home town became a life-changing experience for the kid from the sticks. Just eleven years old, he was immediately inclined to pick up the guitar. Soon, the world renowned fingerstyle virtuoso and instructor dedicated his spare time to introducing his new fan into the secrets of the fretboard, and after six months of lessons the natural talent performed his first show with his mentor.
When Buster B. Jones took him under his wings, Brooks began playing high-profile gigs such as the Nokie Edwards Festival, the NAMM Show in Anaheim, the Montreal Jazz Festival or the Walnut Valley Festival in Winfield among others. By the time he was a teenager he had become the youngest endorsee of Godin Guitars and traveled to several states and foreign countries to perform. Brooks went on to play on Garrison Keillor's National Public Radio classic "A Prairie Home Companion" in 2004, where he won first place in a talent competition for 12 to 20 year old participants.
In recent years, while still appearing regularly at prestigious events like the Chet Atkins Appreciation Society (CAAS) Convention in Nashville, Brooks focussed on perfecting his craft, soaking up new tunes and styles and techniques as well as blending them into his own groovy and soulful original music. He entered the "Yamaha Six String Theory Guitar Competition", which drew participants from more than 40 countries all over the world. Brooks was invited to perform in the finals at the Broad Stage in Los Angeles in March 2010. A star-studded jury, including Steve Lukather and Lee Ritenour, eventually chose him as winner of the country category and second place winner overall.
In 2014 Robertson was a finalist in Ritenour's Six String Theory competition and was awarded a full-tuition scholarship to Berklee College of Music in Boston. In 2018 he graduated summa cum laude with a Bachelor of Music in Professional Music — focusing on Contemporary Writing & Production, Music Business, and minoring in Theory of Jazz and Popular Music.

Although he is deeply rooted in the powerful tradition of the genre, founded by the likes of Merle Travis, Jerry Reed, Thom Bresh and Buster B. Jones, Brooks also draws inspiration from the elegant mastery of the legendary Chet Atkins and other phenomenal players. His own compositions and arrangements have even been compared to fingerstyle jazz champions Lenny Breau and Earl Klugh. Now, as energy and maturity come together, this young man is ready to step out of his mentors' shadows and electrify the world with the sheer acoustic beauty his fingers create, when touching a set of strings.
In addition to worldwide recognition as a performer, Brooks is regarded as an educated, experienced, knowledgeable teacher of Fingerstyle guitar lineage, instructing students from the traditional to the contemporary, keeping the legacy of Fingerstyle alive and well. He is currently an Assistant Professor in the Guitar Department at Berklee College of Music in Boston, MA.
Mission Viejo Civic Center
Saturday - July 22nd
​Doors: 6:30 pm
Show: 7:00 pm.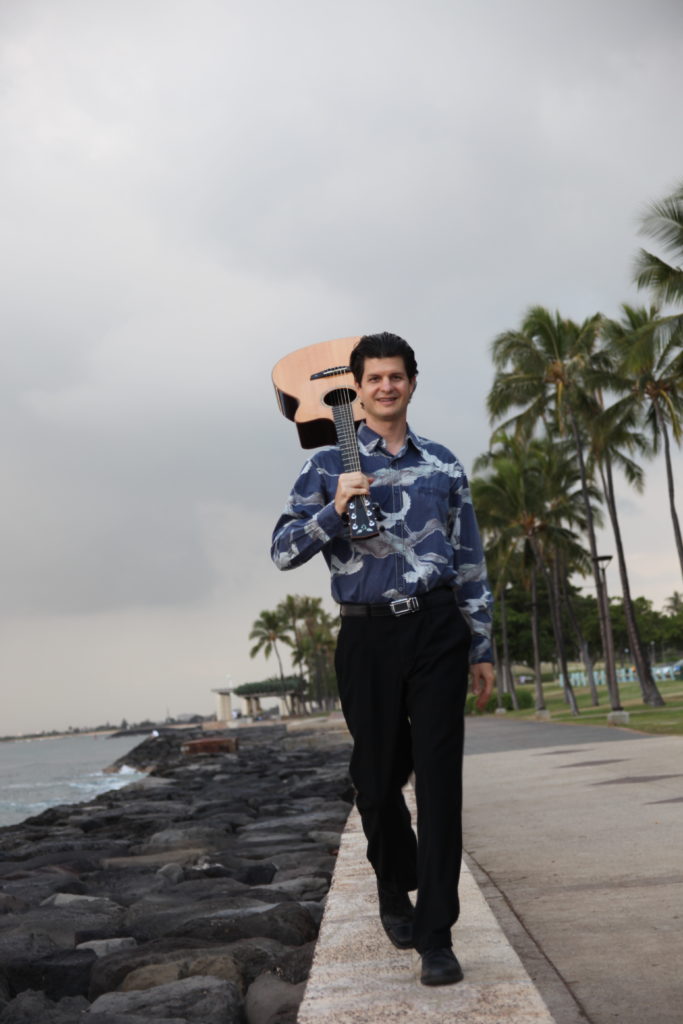 Recognized as one of Hawaii's most versatile musicians, Jeff Peterson is at the heart of the Hawaiian music scene today. His passion for the guitar has allowed him to shine as a solo artist and has given him the opportunity to collaborate with a wide variety of artists from Hawaii, across the US, and abroad. His focus on Slack Key guitar, classical, and jazz music has allowed him to develop a unique and transcendent voice on the guitar while being deeply rooted in the traditions of his Hawaiian heritage.
He has contributed to two Grammy Award-winning recordings and has been honored with thirteen Na Hoku Hanohano Awards in Hawaii.  His solo CD Maui on My Mind was recognized as the Slack Key Album of the Year and received a Grammy nomination in 2010. His next release featured his songwriting, performing, and producing on Amy Hanaiali`i and Slack Key Masters of Hawaii. The groundbreaking recording features a collaboration between Jeff, Amy Hanaiali`i, Cyril Pahinui, Dennis Kamakahi, Sonny Lim, and Chino Montero.  His next release titled Slack Key Travels includes twelve new compositions and new arrangements of classic Hawaiian songs and won the 2014 Hoku Award for Best Slack Key Album.  Jeff's solo album O'ahu won two Hoku Awards in 2016 for Slack Key Album of the Year and instrumental song of the year for the song Old Pali.  His latest release Wahi Pana is a full length performance and documentary film and CD soundtrack.  Jeff premiered composed and performed the first ever Concerto for Slack Key Guitar and Orchestra in 2016 with the Raleigh Civic Chamber Orchestra.  The piece is featured in Wahi Pana, Songs of Place, which is a full length performance and documentary film with a CD soundtrack featuring slack key, classical, jazz, and world music along with background on Jeff's life, music, travels, and collaborations.  Current projects have included an instructional DVD on slack key guitar and the 2018 Na Hoku Hanohano Instrumental Album of the Year Across the Sea featuring Tsun Hui Hung on erhu and Greg Sardina on steel guitar. He most recent solo album Mele Nahenahe was awarded Slack Key Album of the year in 2022.   Jeff is a 2018 Native Arts & Cultures Foundation Fellow and 2018 First People's Fund Fellow.
Born on the Island of Maui, Jeff Peterson grew up on the slopes of Haleakala where he was introduced to the rich heritage of Hawaiian music by his father, a paniolo, or Hawaiian cowboy, on the Haleakala Ranch.
Mission Viejo Civic Center
Saturday - August 19th
​Doors: 6:30 pm
Show: 7:00 pm.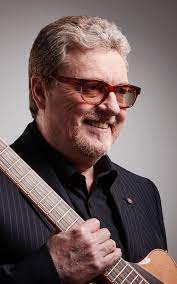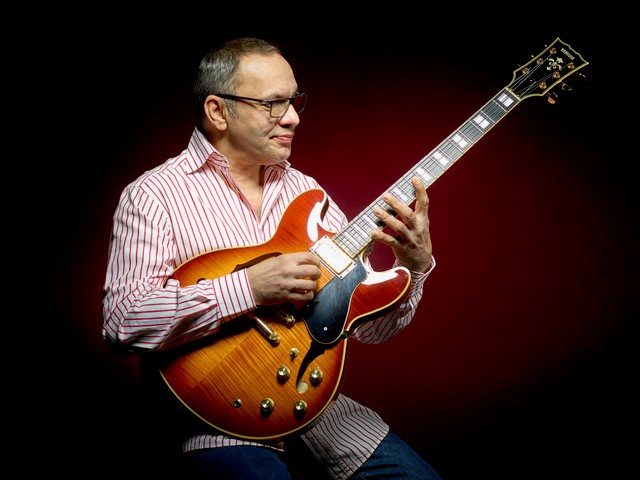 MARTIN TAYLOR & BIRELI LAGRENE
MARIN TAYLOR - Widely considered to be the world's foremost exponent of solo jazz and fingerstyle guitar playing, Martin possesses an inimitable style that has earned him global acclaim from fellow musicians, fans and critics alike. He dazzles audiences with a signature style that artfully combines his virtuosity, emotion and humor with a strong, engaging stage presence.
Taylor has enjoyed a remarkable musical career spanning across five decades, with more than 100 recordings to his credit. Completely self-taught beginning at the early age of 4, he has invented and developed a unique way of playing the guitar that is greatly admired, and often emulated, by guitarists all over the world. 
In addition to his solo concerts and recordings, he has also collaborated with musicians from many different musical genres, including: Jeff Beck, Tommy Emmanuel, Bill Wyman, Chet Atkins, Stephane Grappelli, David Grisman, George Harrison, Jamie Cullum, Bryn Terfel, Dianne Schuur and Gary Burton.
Taylor brings a rich and varied musical heritage to his play, to the extent that Tommy Emmanuel remarked that [Taylor] is "a portal into all that came before."
Over his stellar career, Taylor has amassed a record 14 British Jazz Awards as a guitarist. Several of his albums have been in the Top 10 in the USA and Europe.
BIRELI LAGRENE - Lagrène was born in Soufflenheim, Alsace, France, into a Romani family and community. His father and grandfather were guitarists, and he was raised in the Gypsy guitar tradition. He started playing at age four or five and by seven was improvising jazz in a style similar to that of Django Reinhardt, whom his father admired and wanted his sons to emulate. In 1980, while in his early teens, he recorded his first album, Routes to Django: Live at the Krokodil (Jazzpoint, 1981).
During the next few years, Lagrène toured with Al Di Meola, Paco de Lucía, and John McLaughlin, all of them guitarists, and played with Benny Carter, Benny Goodman, and Stéphane Grappelli. He joined Larry Coryell and Vic Juris in New York City for a tribute to Reinhardt in 1984 and went on tour with Coryell and Philip Catherine. He also performed with Jaco Pastorius, Stanley Clarke, the Gil Evans Orchestra, Christian Escoudé, and Charlie Haden. In 1989 he performed in a duo with Stanley Jordan.
His collaboration with Italian guitarist Giuseppe Continenza, with whom he has performed in numerous concerts and festivals, including the Pescara Jazz and the Eddie Lang Jazz Festival, began in 1998, when the two met behind the scenes of a festival and started talking about each other's musical interests.
Mission Viejo Civic Center
Saturday - September 9, 2023
​Doors: 6:30 pm
Show: 7:00 pm.